Mac Resources and Help

I'm an independent Macintosh™ computer tech...I help folks with their Macs and Mac Networks...
I teach folks on a one-to-one basis, how to use their Mac, iPhone, iPad, and Apple TVs.
How to get the most out of iCloud. And pretty much anything else you want to learn about your Apple products.

I can answer your questions about Software/Hardware/Internet/WAN-LAN Set-Up/Routers and Wireless Access Points…
Troubleshooting and Upgrades of all kinds...

Backup your data and check your backups to make sure they're working.


Please… Do Not Click On These…



Never update Adobe flash from any site other than Adobe… Bad Things Happen

Here's a link to
Adobe's Flash Plug-in
…
Here's the
UnInstaller info…
Apple Upgrade Information can be found
here.

According to Apple, the official compatible hardware list of Macs capable of running Mac OS High Sierra 10.13 is as follows:
High Sierra will run on 4 GB of RAM… 8 GB or more is better.

MacBook Pro (2010 and later)
MacBook Air (2010 and later)
Mac Mini (2010 and later)
Mac Pro (2010 and later)
MacBook (Late 2009 and later)
iMac (Late 2009 and later)


Only the following Macs support Mojave:


iMac models from 2012 or later
iMac Pro (from 2017)
MacBook models from 2015 or later
MacBook Pro models from 2012 or later
MacBook Air models from 2012 or later
Mac mini models from 2012 or later
Mac Pro models from late 2013 (plus mid-2010 and mid-2012 models with recommended Metal-capable GPU)


And for the geeky… a few others…

Before upgrading, check to see if your apps will be compatible in a newer operating system
Here's a
good site for checking upgradability
.

It's a good idea to backup your information. Apple's Time Machine works well and is easy to set up.

Carbon Copy Cloner
is also a good Utility for Backing Up your stuff and is 10.7-10.12 friendly...


Java for Mac…from Apple
SpeedTest app for Mac
SpeedTest app for iPhone and iPad

* Openspeedtest.com
Beta Speed Test
Speed of Me
HTML5 Speed Test
Century Link Speed Test
Network Security Test
Network Security Test-2
IoT Network Test
DNS Test
Spectrum Speed Test
YAST
Link Check
IP Check
Internet Speed Guide

This page and its contents are for informational use....gathered and compiled from all over the internet...
so don't blame me what shows up on your screen...

Edited 2/16/20

I'm reasonably sure that most of the code that runs this site is compatible with most browsers....
All Registered or Trademarked Names are property of their respective owners...
Keeping the World Safe for Macintosh™ Computers... Since 1989

Free Roach Ranch Radar Widget for Mac OS X 10.4-10.12
RRR covers central North Carolina centered on Chatham County
Remember to hit the Refresh Button for latest image...
RRR is based on Giant Mike's Mad Town Radar

Sadly… Apple has removed Dashboard from Catalina…
No more widgets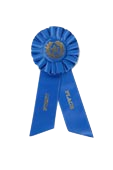  Older Macs 

When upgrading from 10.6 to 10.7
Be aware that some software is not compatible…
Old Quicken, Old MS Office, and older Adobe products are NOT compatible...
No more Power PC apps(32Bit)!
I'd remove all 3rd party extras before upgrading...
(at least make sure they are all compatible)
and as usual...back-up your files before upgrading....
10.5 will work on a Mac with a 867 mhz or faster processor...
You can upgrade to 10.4....any Mac that came with a Firewire Port....
10.4 likes RAM...it makes a big difference in speed...It will work with 256mb...but it's slow...
1gb is better...more than 1gb ...even better...
Especially if you have a bunch of music, photos, movies...

Web Browsers for older PPC Macs...can be found Here.